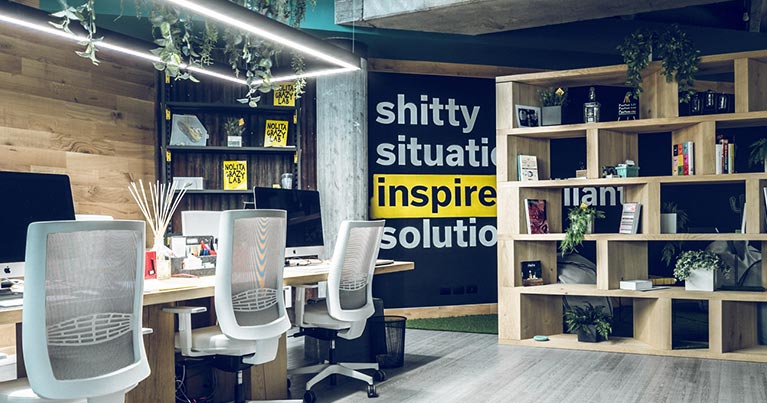 La Graffagnini Management è un'Agenzia operante dal 2007 sul Territorio Nazionale ma non solo. Nata come struttura di rappresentanza per il Management e la Promozione di Celebrities e Personaggi Televisivi per il Live Booking (Eventi), oltre che per le Campagne Pubblicitarie di tipo "Tradizionale", dal 2012 ha sviluppato una notevole formazione e conoscenza anche nel campo Digital e Social, divenuto poi negli anni un punto fermo per la maggior parte di Aziende e Brand e settore fondamentale per la nostra Agenzia
Oggi, grazie al lavoro svolto nell'ultimo decennio, è considerata un'Agenzia leader nel suo Settore. Sono tantissimi i Talent e Creator a lavorare in sinergia con la nostra Struttura e numerose le Aziende, i Brand e i loro Centri Media ad avvalersi dei nostri Servizi per le loro Attività Digital e Progetti di Comunicazione
Grande importanza viene data alle aspettative dei Clienti, assistiti a 360 gradi in ogni aspetto che rientra tra i servizi svolti dalla nostra Agenzia.
————————————————————————————————————————————————
Graffagnini Management is an Agency operating since 2007 in the national territory but not only. Born as a representative structure for the Management and Promotion of Celebrities and TV Personalities for Live Booking (Events), as well as for "Traditional" Advertising Campaigns, since 2012 it has developed considerable training and knowledge also in the Digital and Social, which over the years has become a staple for most Companies and Brands and a fundamental sector for our Agency
Today, thanks to the work done over the last decade, it is considered a leading agency in its sector. There are many Talents and Creators who work in synergy with our Structure and numerous Companies, Brands and their Media Centers to make use of our Services for their Digital Activities and Communication Projects
Great importance is given to the expectations of customers, assisted at 360 degrees in every aspect that is part of the services carried out by our Agency.